As a first time European traveler when I moved to Italy in January, public transportation was a whole new concept for me. I had to learn the hard way how to navigate it. When I first arrived in Bologna, I attempted to navigate the 30-minute commute into the city from my hotel. This seemingly simple journey may or may not have started with me standing by a sign that I thought was a bus stop for longer than I would like to admit until I finally built up the courage to ask someone for directions. I may be a bit more seasoned of a traveler now since I first got here in January, but that is not without the help of several great apps and the patience of many locals. Therefore, I thought it would be helpful to include a few of my favorites and why I liked them!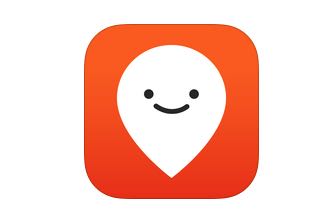 1) Moovit was a game-changer for my intracity everyday commutes! This app was perfect for navigating the local buses. I really liked how the app would give me step by step directions during my trip and it would even remind me when my stops were approaching if I had locked my phone and zoned out to my music!
2) Omio (previously known as GoEuro) is the best app for Intercity commutes! This App searches flights, trains, and buses all at once so you can easily compare the best way to get there for you! An additional bonus is that you can adjust the currency in which you pay for things. It saved me a lot of money on those pesky conversion rates and penalties from my bank.
3) Trenitalia is specific to traveling in Italy, but this app allowed me to purchase my train tickets directly from here. I am notorious for losing things and when you buy the train ticket directly at the train station you must keep track of this little piece of paper and remember to validate it. This app took out both of those steps and was conveniently located in the app. An added bonus was that your ticket could be added to your Apple Wallet for even more convenience.
4) Last but definitely not least, this app was also useful for intercity travels! If I had a weekend trip in mind and I had planned it well in advance, booking my train tickets from Italo saved me a lot of money. These trains travel at high-velocity making trips quick and convenient. However, the catch is that the longer you wait to buy your ticket, the more expensive it is. Fun fact: this company is actually American owned!
I hope some of this information helps you all from learning the hard way as I did! Until then, Buon Viaggio!
_______________________________________________________________________________________________________________________________
Olivia Weaver is a junior at the University of Missouri–Kansas City pursuing a Bachelor of Arts in Chemistry, a minor in Psychology on a Pre-Dental track. Olivia will be studying in Bologna, Italy for her spring 2019 semester through the University of Bologna Exchange program. Olivia is excited for the opportunity to experience and appreciate different customs and traditions of those across the globe.
Disclaimer:
Student blog entries posted to the Roos Abroad Blog may not reflect the opinions and recommendations of UMKC Study Abroad and International Academic Programs. The blog is intended to give students a forum for free expression of thoughts and experiences abroad in a respectful space.
Check out these other study abroad blogs for ideas and inspiration:
·         ISA Student Blog – https://isastudentblog.wordpress.com/
·         Gilman Global Experience – https://gilmanprogram.wordpress.com/