The School of Law welcomed 152 incoming students who began their legal career  with the annual matriculation ceremony followed by a two-day orientation. KCMBA incoming president Rod Richardson addressed the incoming class followed by an introduction to the Inns of UMKC program.
Students will have an opportunity to meet with their inn members and masters again at the All Inns Meeting at 4 p.m. on Thursday, Sept. 6 with a program presented by Professor Martha Peters titled, "Self Knowledge: A Key for Successful Lawyers." A barbecue and drinks will follow the program.
After their first day of orientation, students attended Law School Night at the Royals where the law school singing group, Brief Notes, performed the National Anthem. To hear the performance, visit our YouTube channel.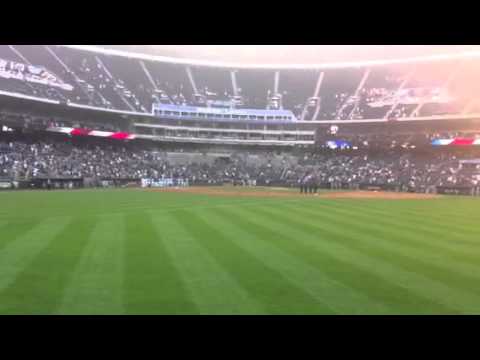 Incoming students concluded their orientation with a picnic sponsored by the Student Bar Association and an afternoon of volunteering at several community sites.
This year's class represents 17 states, 65 undergraduate schools and 10 graduate schools.
Entering class of 2012 profile
Full-time: 144
Part-time: 8
Demographics
Male: 59%
Female: 41%
Ethnic minorities: 13%
Average age: 26
Students 30 or older: 25
Average LSAT: 153
Top 5 States of Residence
Missouri
Kansas
Nebraska
Texas
Oklahoma
Top 5 Undergraduate Institutions
University of Kansas
University of Missouri – Columbia
University of Missouri – Kansas City
Missouri State University
University of Central Missouri
Top 5 Undergraduate Majors
Political Science
History
Psychology
Business Administration
Finance