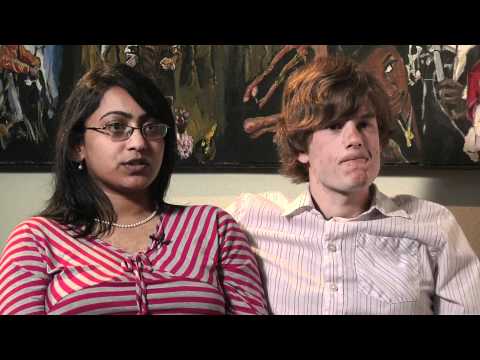 By Kelly Caver, M.S., Doctoral Intern
In 1967, it became fully legal in the US for individuals of different races or ethnicities to marry.  Since that time, more individuals have crossed racial, ethnic, and religious boundaries to date someone of a different culture.  What was once forbidden and taboo in our society is becoming increasingly commonplace.  In the United States, 1 in 7 couples who decide to marry are of different races or ethnicities.  Similarities and connections with another person aren't limited to someone of your same culture.  Connections can be made with individuals from differing backgrounds and experiences.
While every romantic relationship can bring its own set of challenges, intercultural relationships can bring unique challenges as individuals may find that their ways of doing things and seeing the world are different from their partner's culture.  This can bring a richness to the relationship, as partners learn from one another, learn to complement one another, and learn to accept or even take on another's cultural beliefs and practices.  These differences could also be a cause of stress when different values and practices cause conflict.  Fortunately, for many couples, these differences can be bridged.
If you are in an intercultural relationship, learn about your differences and similarities!  Research shows that openly discussing cultural differences early on could lead to more satisfying relationships.  Be curious and interested.  Learn about one another's backgrounds.  Teach your partner about your culture and learn more about why you do what you do as part of your cultural background so that you can explain this to your partner.  Read up on your partner's culture or religion and attend family or cultural events with his or her to experience her traditions.
If you have a disagreement based on different ways of doing things, remember that your way may not be better; it may just be different than her or his way.  Ask questions and try to understand why she has a certain perspective or why he does things a different way.  You two might find a compromise to integrate one another's cultural practices and beliefs, agree to do things according to one partner's culture, learn to accept and tolerate the differences without changing your own beliefs or behaviors, or you and your partner may find a third way from outside of your cultures.
The UMKC Counseling Center provides couples counseling.  All of our clinicians are trained in culturally competent therapy.  If you and your partner are struggling with relationship concerns or want to grow and enhance your relationship, then contact us to set up an intake appointment.
As a young woman in an intercultural relationship said, "The world is changing, let's embrace it!"  As our world becomes more accepting of differences, individuals will continue to find attraction and love with others from outside of their own race.  Let's look beyond the differences that confuse or frustrate us, and look for the value we can find in our partner's, friends', classmates', and coworkers' cultural backgrounds as we seek to better understand our own cultures.